At Custom Granite Homes, we are working in the Thornton and Parker areas of Denver, Colorado, and have been busy renovating kitchens with an elegant touch. This month, we have developed three new projects, each with 3 cm Typhoon Bordeaux granite countertops, and one even features an impressive 4 inch backsplash behind the stove area.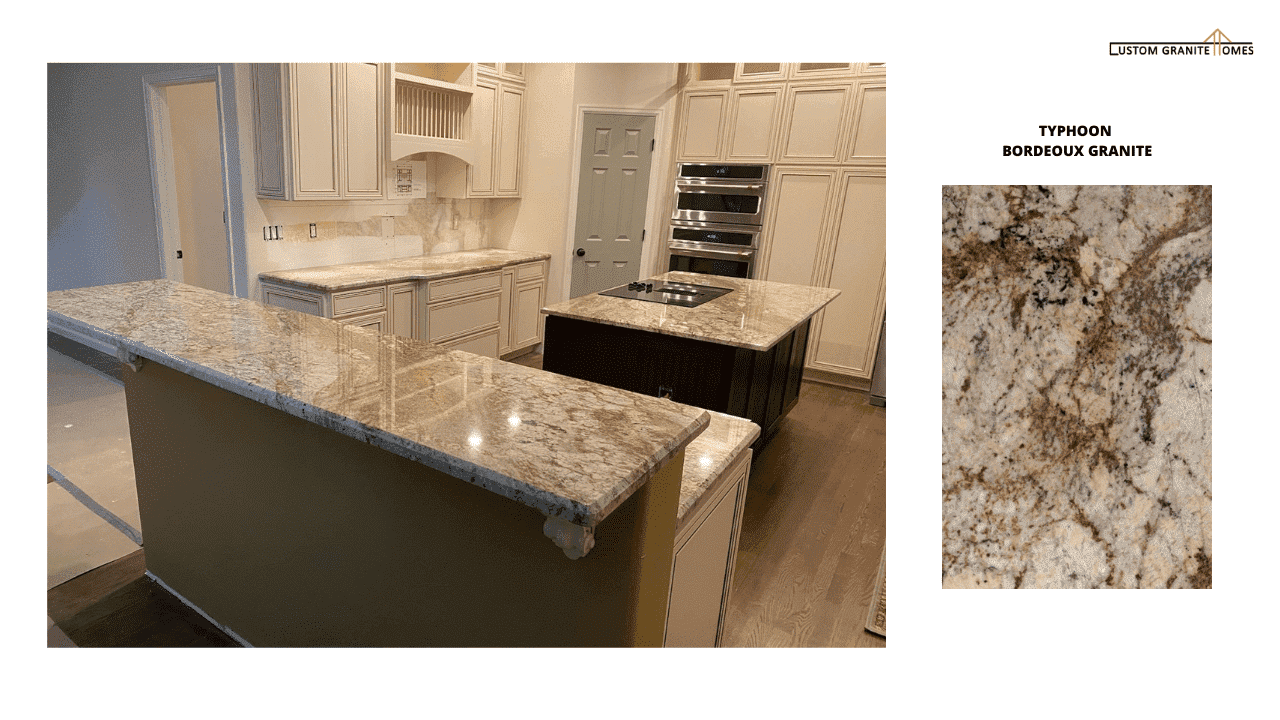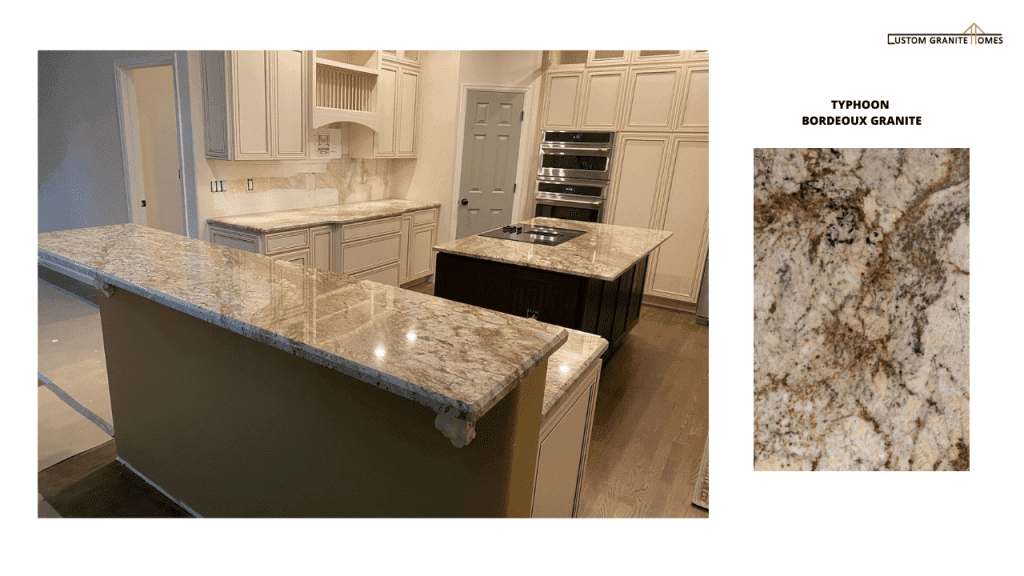 The beauty of Typhoon Bordeaux granite is that each slab is unique, with its own patterns and colors. This natural stone combines golden, brown, and burgundy tones to create a sleek and sophisticated look in any kitchen.
In our renovation projects, we have used Typhoon Bordeaux granite countertops to transform dull kitchens into vibrant and elegant spaces. Combined with modern cabinets and high-quality appliances, these granite countertops create a stunning appearance.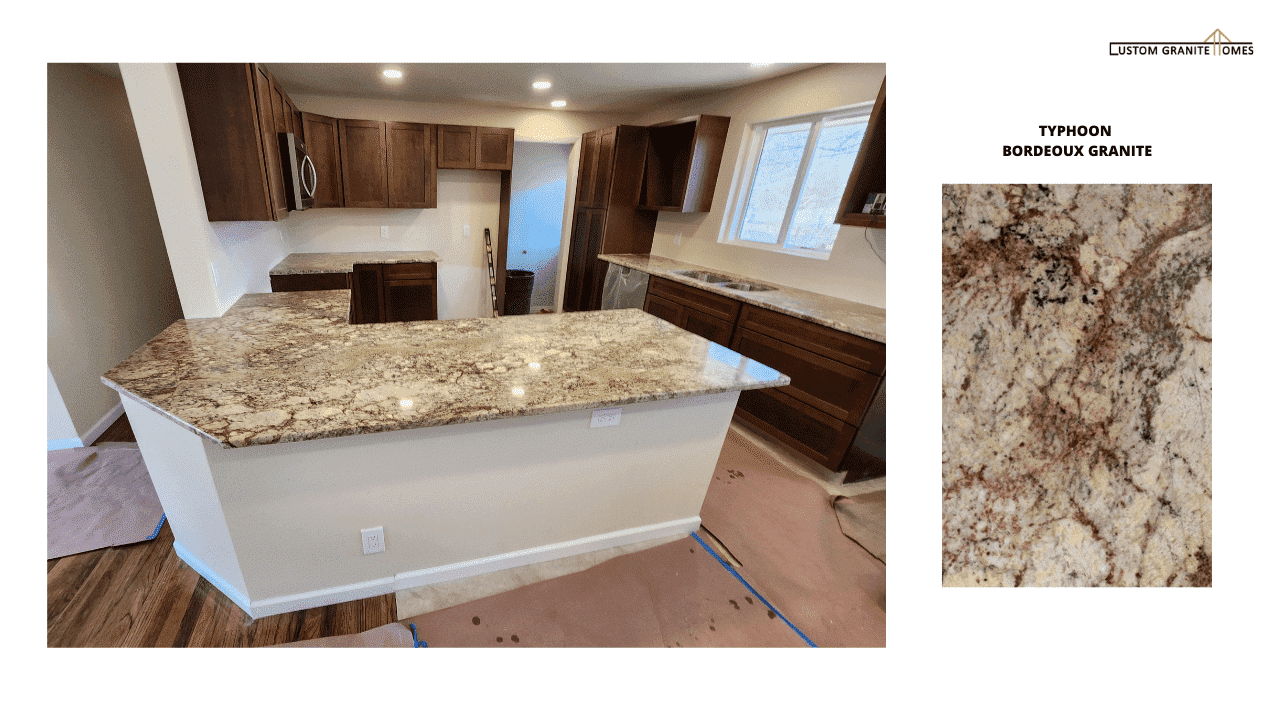 If you are looking to renovate your kitchen, consider including Typhoon Bordeaux granite countertops in your design. You won't regret investing in the beauty and durability of this natural stone. 
At Custom Granite Homes, we remain focused on making kitchens the most elegant and modern space in your home. In addition to our expertise in using Typhoon Bordeaux natural granite, we have some additional tips to transform your kitchen into a functional and aesthetic space:
Choose a neutral color palette for your cabinets and walls. This will help Typhoon Bordeaux granite countertops be the focal point of the kitchen and create a sophisticated look.

Consider adding additional lighting under your cabinets. This will not only improve visibility in your kitchen but also give it a modern touch.

Make sure your appliances are high quality and up to date. This will not only improve the aesthetics of the kitchen but also ensure its long-term functionality.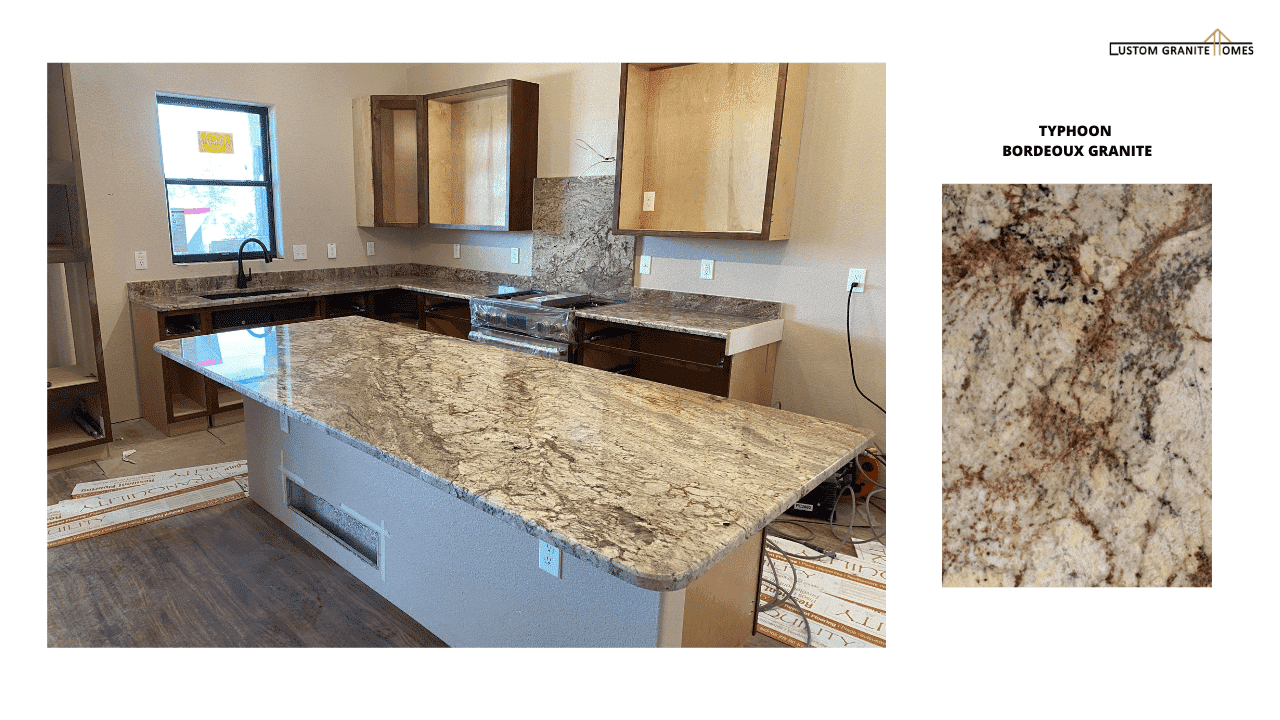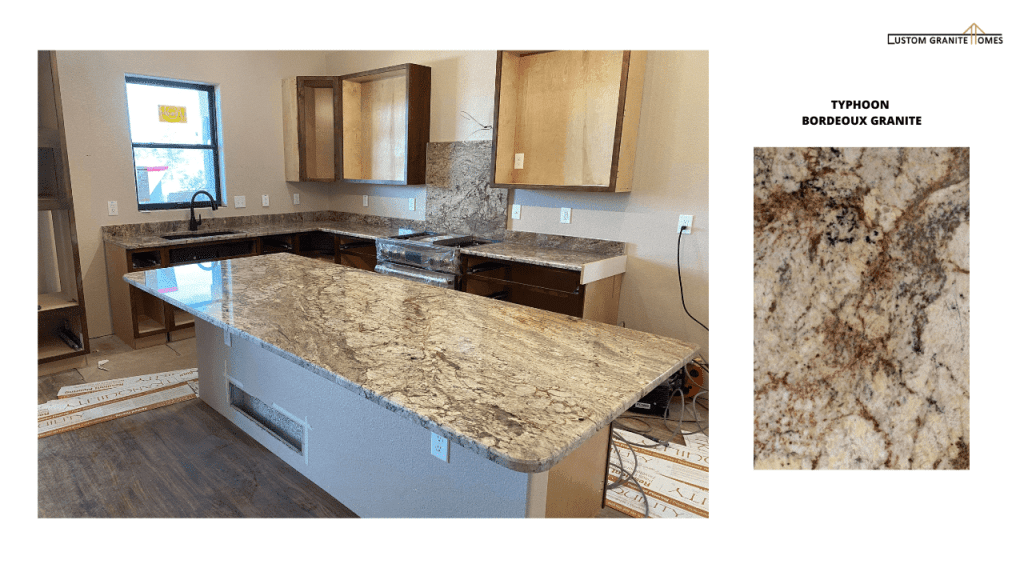 At Custom Granite Homes, we pride ourselves on offering not only Typhoon Bordeaux granite countertops. From design to installation, our team works with you to make your dream kitchen a reality. Contact us to start your renovation project today.